624 N. Glebe Road, Arlington, Virginia
Located just a few feet away from an awesome grocery store and right in the middle of everything basically, the many joys of this upcoming 7 story appartment community is sure to be loved by many throughout its life.  We were contracted to design and install the HVAC / plumbing systems for this property and some of the custom items managed at this property are works of art in our eyes.  Several of us are hockey and car nuts so the view across the street of beautiful cars and where the Capitals practice has been most enjoyed.
Click  an image below to view larger:
This portfolio feature is new to our website and we are adding new content to it regularly.
If you wish to know more about our services or capabilities, please call us directly.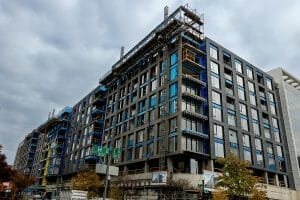 811 3rd Street NW
HVAC & Plumbing
System Design & Install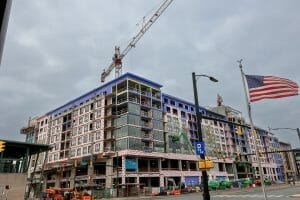 624 N. Glebe Road, Arlington
HVAC & Plumbing
System Design & Install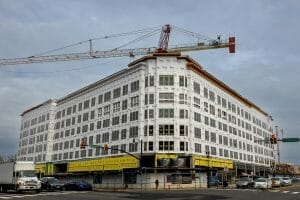 925 S. Glebe Road, Arlington
HVAC & Plumbing
System Design & Install
2250 Dock Lane, Alexandria
HVAC & Plumbing
System Design & Install